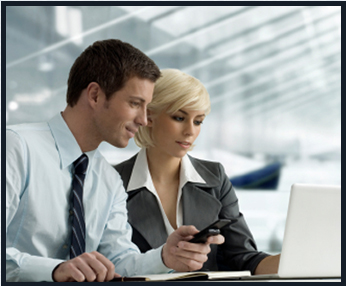 Welcome to WCS Solutions
In the past, all it took to get people to notice your business was to hand out flyers or take out a spot on the radio or television. Today, however, this strategy may not be effective at all. Consumers are spending more time away from traditional advertising and marketing media and spending more time on the Internet. Naturally, your marketing efforts should also head online. This is where we come in.
WCS Solutions is a full-service online marketing firm based in Toronto, Ontario. From small and midsized businesses to charities and non-profit organizations, we are always happy to lend clients our experience and technical knowhow to help their respective businesses stand out online.
Relax and let us take the pressure of finding effective ways to market your business online off your shoulders. If you're looking to generate more leads and sales for your business, you can always count on the experienced and friendly marketing team of WCS Solutions.
Services We Offer
As a full service online marketing firm, we are your one-stop resource for all things marketing. We provide the following services:
Search Engine Optimization
Local Buzz
Social Media Marketing
Pay per Click Advertising and AdWords Remarketing
Web Design
Online Reputation Management
Website Audits
A Personal Touch
Our online marketing solutions are specifically designed to help your business find success in today's competitive market. Although we offer the same services to all our clients – such as SEO, ORM, SMO, and PPC, among others – we fully understand that your business is unique.
We take the time to discuss and learn everything that we need to know about you and your business, as well as your reasons for launching a digital marketing campaign in the first place. This way, we can personalize our services to match your business goals. Overall, we are confident in our ability to craft a tailor-made marketing strategy that emphasizes what makes your business different from your competitors.
Dependable and Sustainable Results
Online visibility, traffic and engagement are nothing if they do not turn into leads and customers. Our online marketing strategies for all our services are geared towards transforming your visitors into leads and your leads into customers. Not just any customers, but loyal customers who will be inclined to spread the good word about your brand, in turn amplifying all of our marketing efforts.
Increase Revenue, Profits and ROI
We take great pride in the way we handle our search engine optimization, SMO, ORM and Local Buzz campaigns. Each member of our team strictly adheres to methods or marketing guidelines that are accepted by Google and other prominent search engines. This way, you can rest easy knowing that your website – as well as all your campaigns – are always up-to-par with the standards of the major search engines. Of course, this approach means that the results that we bring our clients are both dependable and sustainable, propping our clients up for success for many, many years to come.
WCS Solutions is proud to serve businesses and organizations within and around the Greater Toronto Area. Our services are also available throughout Canada and the United States. To learn more about our SEO, web design, social media marketing, PPC, and other online marketing services, please call us at (905) 840-7726 or 1-866-236-7726 and a member of our team will gladly answer any questions you may have. You may also send us a message by visiting our Contact Us page and filling out the web form.